BLITZ (Elliott Lester)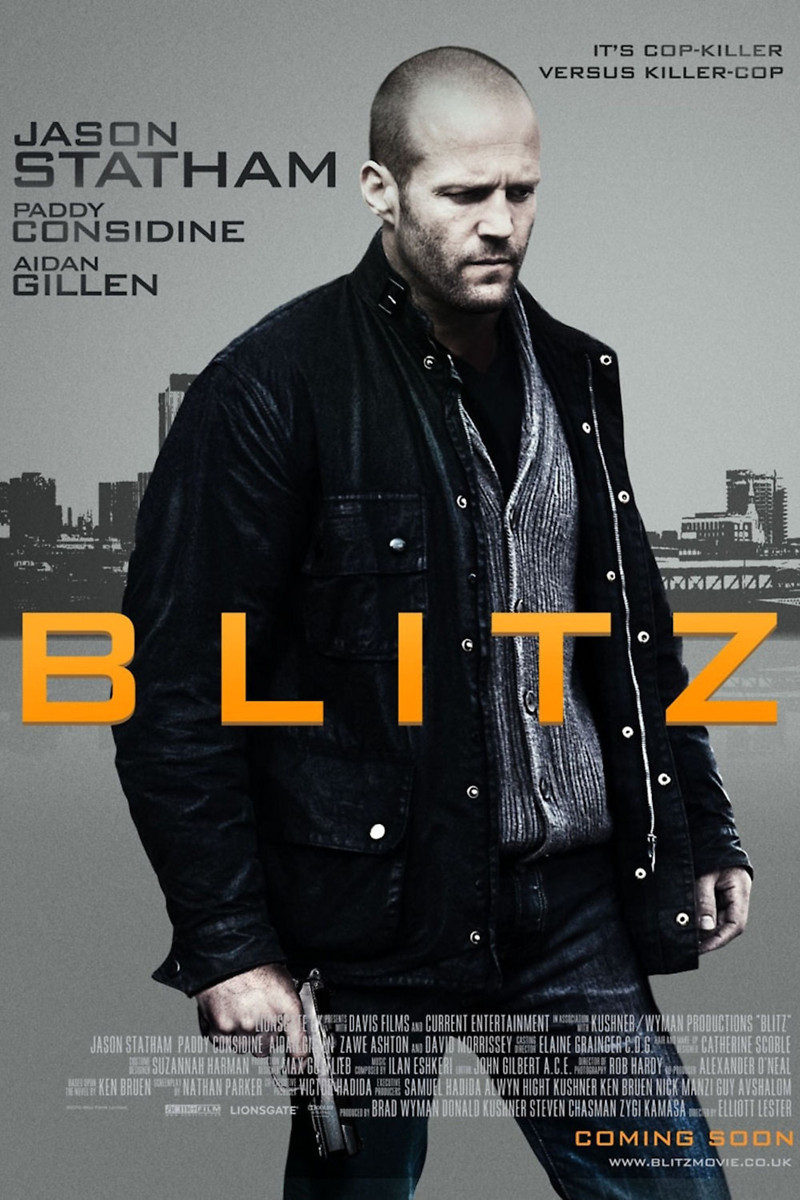 It's nice to see Jason Statham back in a British film set in a British landscape. THE MECHANIC was a little trying too hard, and though DEATH RACE was campy, it was also forgettable.
BLITZ runs like your usual police procedural, but a tight enough plot keeps the film afloat. Statham barely fires a gun (as compared to THE EXPENDABLES) and most of the time he's tracking down the cop killer code named Blitz (Aidan Gillen). As the stereotypical loose cannon cop character, Statham does little work, but during moments where it counts, he emerges the hero that the story requires. The film is formulaic, but enjoyable.
Credit that to Elliot Lester's pacing and careful direction. The scenes of violence are unrestrained, but not gratuitous. I don't know how much is lifted from Ken Bruen's novel, but the script by Nathan Parker is compelling enough. You have a drug element aside from the main cop killer plot, and on the side media sensationalism is grazed upon (David Morrissey plays a crime beat reporter who buys news for sale).
One major letdown though of the film is the hero that never gets bruised. I don't know about you, but jumping between ledges, and from a bridge can be pretty painful. But not for Statham, who may be this generation's Steven Seagal. I hope Statham does not produce any films in the future like Seagal did which aren't fit for human consumption.