A SINGLE MAN (Tom Ford)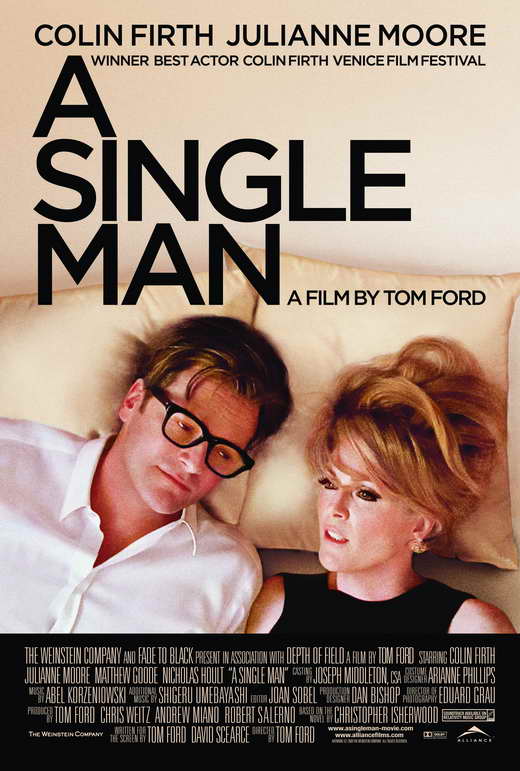 I wanted to like this film. I really do. There is much to be admired at Colin Firth's restrained portrayal of a man still grieving over the death of his lover (Matthew Goode). Julianne Moore works best at these complex, downtrodden characters. The muted colors are fascinating to look at. They even brought in Shigeru Umebayashi (who scored Wong Kar Wai's 2046, my all-time favorite film) to do the musical score. However, the relaxed pace and the detached storytelling downgrades the film from what it can aspire to be: a solid drama telling a day in the life of a single man. Maybe that's the problem: the drama isn't solid enough. The scenes are too loosely bridged from one another.
The film, in a nutshell is about a college professor who on this particular day is planning to commit suicide: everything is in order, except that there's an unexpected addition to his day.
From what I can tell, the film makes a strong enough scenario towards the ending: George (Firth) is ravaged by the beauty and innocence of his student Kenny (Nicholas Hoult), so much so that he abandons his suicide attempt. And then the unexpected happens again.
The film is a visually arresting film, but it could still be more than just an eye candy narrative.
RATING: 3/5