STONE (John Curran)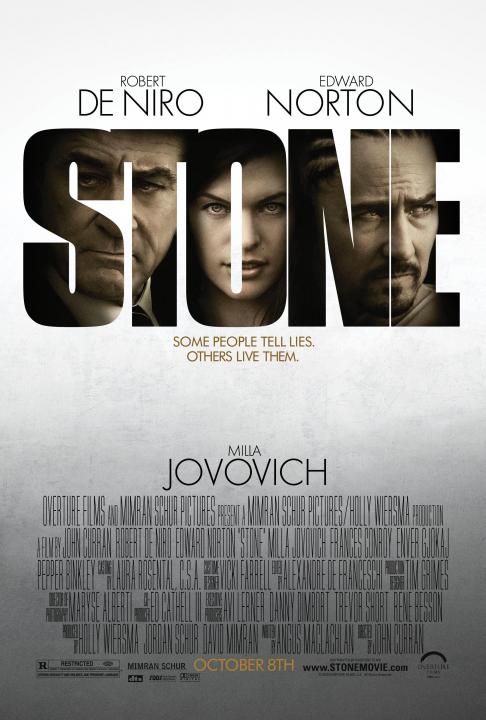 I don't get it. STONE opens exciting enough: an inmate (Norton) looks like manipulating a parole officer (De Niro) by putting his sexy wife (Jovovich) in the process. You'd at least expect some twist caper, like Norton and DeNiro's previous tandem in THE SCORE, but director John Curran flips the whole film into a pyschological-slash-theological play that feels flat in the third act.
De Niro is effective as a man in emotional restraint. Jovovich can show some palpable emotions (which is much better than all those Resident Evil movies). Norton can be a trickster, but not enough to surpass his unforgettable performances in THE SCORE, and especially PRIMAL FEAR.
There seems to be parallels to TAXI DRIVER, but you don't have here the revolting third act that made TAXI DRIVER a classic.
If I wanted a lesson in theology, Mel Gibson can channel such theme better.